A Change That Resulted in Relief
Sara, Caregiver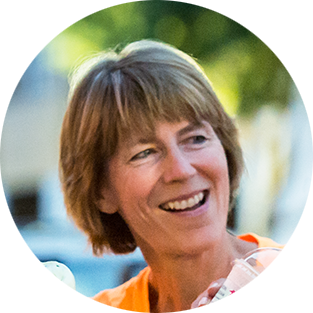 There came a time in our lives when both my husband and I realized that we needed to make a change on Adam's behalf. We had reached an impasse with his current doctor and felt that we needed to find a new physician who could better care for our son. It was by coincidence that we were fortunate enough to be introduced to a wonderful epileptologist by a parent of a child with epilepsy. I remember that moment so vividly.
Meeting the doctor was a welcome breath of fresh air. She was kind and passionate, just what we had been longing to find. She immediately connected with Adam and provided the healthcare that had been missing. She did not object to listening to every detail of his history that came pouring out of us—when his first seizures started, when they disappeared, when they came back with a vengeance, and when he experienced new kinds of seizures.
It was this change that allowed our family to be able to learn, grow, and engage with a new Lennox-Gastaut syndrome (LGS) support team—and for that, I am grateful. Our relationship helped ground us, and we worked as a team. Just as much as we wanted to help make Adam's healthcare better, she wanted that too.
She then proposed a change in Adam's treatment plan and told us that he would be a candidate for a study of a medication called ONFI® (clobazam) CIV that could be added to his current treatment plan. We were excited to try something that might help. A week went by with no seizures—then 2 weeks, then a month, then 3 months. He was still having tonic-clonic seizures, but he wasn't having certain other seizures. For a while, we tried to temper our excitement and not get our hopes up, but his seizures are managed.
Over the years of living with LGS, I have learned how important it is to work with Adam's healthcare team to establish a healthcare management plan that works best for him. And as his caregiver, having this support has helped to relieve some of my worries. It has felt so good to finally have a seizure management plan that works for him.
LGS has taught our family to delight in the little things in life. And as an LGS caregiver, I have learned to relish his laugh, his smile, his voice, and, of course, the sometimes stubbornness of a teenager!
To all the other LGS caregivers out there—I urge you to never give up, as I am optimistic that with the right balance of support, knowledge, and patience, your hopes are within reach.