Communicating With Your Doctor
Anonymous Caregiver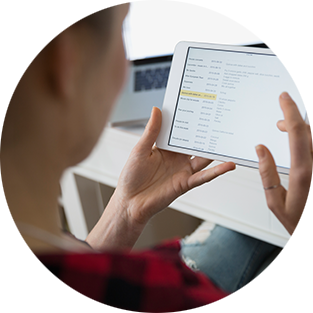 The first time I explained my observance of my son having a seizure, I described it as looking like a bad stomachache that came in waves. Looking back, my description might not have been accurate in helping the doctors to diagnose him, but I was a frightened new mom and knew nothing about children—let alone seizure disorders. Was this abnormal for children? What was wrong with my boy?
As a caregiver with a child who has Lennox-Gastaut syndrome (LGS), you may encounter and foster relationships with many professionals. During my 28-year experience of caring for my child with LGS, here are some tips I've found most helpful:
Time is precious. Preparing for doctor's appointments, in advance, by writing questions down and having an organized list of topics to discuss can help you to get the most out of your time together
Details are everything. Being as explicit and descriptive as possible when describing the seizure activity can be very helpful in communicating your child's condition
The roller-coaster ride of LGS brings about a spectrum of overwhelming emotions. Emotions can be hard to disguise. As a caregiver, I have learned that despite how difficult it is, it's important to separate emotion from your dialogue when talking to your care team. Keep it solutions-oriented and as factual as possible
You can be an expert too. Self-education can go a long way. Learn all you can and try your best to use the correct terminology to enhance your experience with your LGS support team. Your healthcare team will appreciate this
It has taken me many years of self-education and experimentation with different methods of observing, tracking, and communicating to ensure that my son's healthcare team has the most accurate information. I hope that my experience helps you with your LGS journey.