ONFI Support Center Makes a Difference
Daphne, Caregiver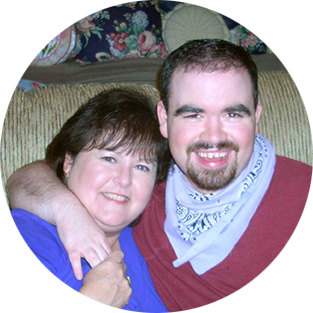 Matthew was diagnosed with Lennox-Gastaut syndrome (LGS) when he was 10 years old. Over the years, we've worked with Matthew's doctors to find a management plan to reduce his seizures. We have found that a combination of treatments, which includes ONFI® (clobazam) CIV, has helped to better manage his seizures. 
ONFI plays a role in Matthew's seizure management plan. So the routine of making sure Matthew does not miss a dose is critical to his care. As his caregiver, I take great pride in making sure that we adhere to Matthew's medication schedule—and we recently learned that the ONFI Support Center does, too!
From early on in our ONFI journey, the support center has played a role in helping us to ensure Matthew has access to medication. Last year, after having to change insurance companies, Matthew's refill request required a prior authorization. From my years of working in a pediatric neurology office, I knew how busy and time-consuming the necessary paper work could be—so I worried about our ability to maintain Matthew's seizure management plan.
In our experience, the ONFI Support Center graciously reached out to us to ensure that we had enough medication for Matthew and informed us that they would be delivering Matthew's medicine soon. Wow, what a relief!
The ONFI Support Center has become an important part in helping us to maintain Matthew's seizure management plan. I can say that the ONFI Support Center was helpful and caring in getting Matthew's medicine to us. I know if a problem arises, the support center will work with us.
I feel very confident and secure in knowing that I can depend on the ONFI Support Center, and that Matthew is not viewed as just a prescription, but as a person looking to manage LGS.