From Seizure Disorder to LGS
Larry, Caregiver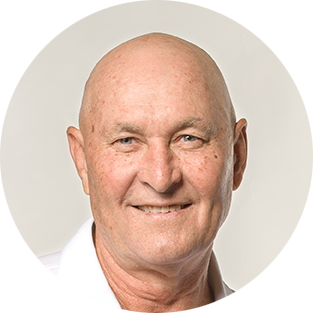 Forty-four years ago, when Bobby was 6, our journey down the path of the unknown began. Suddenly, seizures became a part of our daily lives and filled our minds with overwhelming thoughts. What's going to happen? When is it going to happen? And how do we manage the seizures? The fact that no one was able to tell us what was happening to our son was very scary. We were so young and didn't have the information we needed to understand what was happening.
As I look back to the many times Bobby was having seizures, I wanted to know what I could do to help him. It was gut-wrenching. There I was, watching my little boy struggling to keep up and enjoy his childhood years. Because of Bobby's seizures, I felt it was my duty to protect him and keep him safe the best I could. We eventually bought a wheelchair so that we could safely get Bobby out of the house to enjoy some fresh air and walks in the park.
As a parent, you keep looking, searching, and making changes in hopes of finding some answers, and, ultimately, a better healthcare management plan. In our case, it was a new doctor who really took an interest in Bobby and set us on a new path. After all those years of uncertainty and managing a "seizure disorder," this new doctor diagnosed Bobby with Lennox-Gastaut syndrome (LGS) when he was 45.
For any parent, when you receive the diagnosis, you're immediately flooded with emotions. For me, LGS was a term I had never heard of before, so my role as Bobby's caregiver began to take shape from that point. I was now an LGS caregiver. I began to research and become as knowledgeable as I possibly could. I remember reading about LGS for the first time and having that "Aha!" moment. Bobby fit all of the symptoms and patterns. At that point in time, I felt so empowered. We finally received the answer we had been waiting for all these years.
Having a diagnosis gave us a sense of grounding—it became something we could talk about and work with his healthcare team to better manage. I was hesitant to try yet another medication, but I felt that I owed it to Bobby to try ONFI (clobazam) CIV to his existing medications. My advice to other parents of a child with LGS is that you must keep trying. After 39 years of trials and tribulations, we finally found a management plan for Bobby's LGS that includes ONFI.